Energy efficiency is a fundamental part of the fight against climate change. It plays a critical role in minimising the societal and environmental impacts of economic growth in both developing and developed nations. Energy efficiency also has a crucial role improving every nation's security of energy supply.
While energy efficiency is important on a global scale, it is also the first step in achieving sustainability in both new buildings and the people that will work and live inside. Energy efficiency helps control rising energy costs, reduce environmental footprints, and increase the value and competitiveness of commercial buildings. So what are some of the most effective solutions when it comes to energy efficiency in building and roof installation?
One of the top reasons to replace windows is to reduce the amount of energy that a building consumes. Many older style windows use single panes, or do not have protective tints that help in regulating the temperature of a building. Energy efficient windows include double-pane insulated glass, with a hermetical seal that traps the air in between the panes. Air is a great insulator of heat. So, it is not the double-panes of glass, but the air in between them that provides the insulation. This type of window is referred to as an Insulated Glass Unit (IGU) and provides the most energy efficiency benefits for your investment.
Thermal insulation in your roof and walls can help to minimize the heat your property loses in the winter, and conversely, the heat it gains during the summer months. By reducing heat wastage, thermal insulation minimises your energy consumption and reduces your heating bills, power consumption and pollution by as much as 80%.
Solar power is a great way to harness all the natural energy of sun, while simultaneously reducing your power consumption and greenhouse gas emissions. Plus, with new and innovative products on the market, such as Enersheet, it's never been easier to install solar power at your property. The Specialty Group has developed Enersheet, roof sheets that integrate photovoltaic material in the form of large format glass reinforced plastic (GRP) sheeting with photovoltaic cells affixed onto the surface. The result is a single-layer roofing installation that is capable of providing protection from the elements, as well as generating renewable energy from the sun. The Specialty Group currently has a number of a solar panel roofing test stations established across Victoria.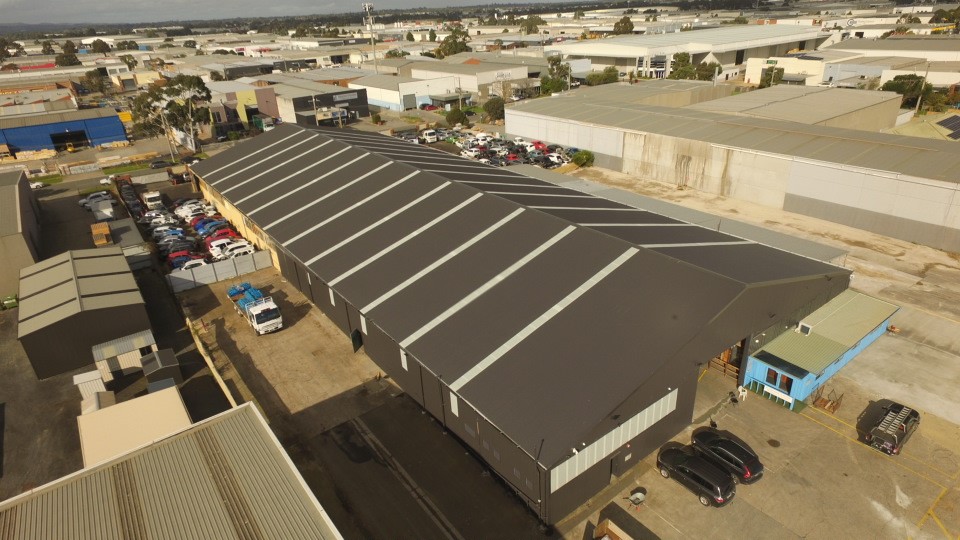 The choices you make on internal finishes can have a huge impact on the energy efficiency of your property. For instance, rather than install incandescent or fluorescent lighting, opt for LED lighting instead. Although LED lighting might cost more initially, the end result is considerable savings. This is because LED light bulbs last 8-12 times longer than fluorescent bulbs, and use one-third less energy. And, if you have a commercial or industrial property, installing motion-sensors on all your lights can increase energy efficiency considerably.
While it might be a considerable expense to being with, by choosing five-star rated, energy efficient appliances, you will save both power and money in the long-term. You can opt for a tankless or instantaneous gas water heater, as well as five star rated heating and air conditioning units. Then, once installed, be sure to regularly empty the filters, and install a programmable thermostat.
Metal roofs are considered a 'cool' roofing material within the building industry, making them one of the most energy efficient roofing solutions on the market. In fact, metal roofs are so energy efficient that they can save homeowners anywhere up to 40% on their total energy expenditure. The high degree of solar reflectivity embedded in a metal roof that enables it to keep temperatures inside a building so cool. And, white or light coloured metal roofs displayed between 25% and 40% greater reflectivity than darker coloured metal roofs. Dark colours are more likely to absorb significantly greater solar radiation than lighter ones. As such, opting for a white or light-coloured metal roof instalatlion can reduce energy spending by approximately 20%, and also make your home up to 10° cooler than a dark-coloured roof. For more information, visit: Cool Metal Roofing: Lowering Temperatures and Energy Bills.