Our Team were contracted to complete a massive roof replacement project for a major Pharmaceutical company, Catalent. With locations worldwide, Catalent's Braeside, Australia facility manufactures both soflgel and hard capsules, and has packaging capabilities.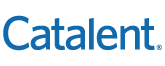 "Catalyst + Talent. Our name combines these ideas. As the world's #1 drug development, delivery and supply partner for drugs, biologics and consumer health products, we are the catalyst for your success"
Catalent engaged our team towards the back end of 2018 to replace their roof consisting of nearly 14,000m2. We removed the previous roof consisting of various materials and designs. To simply install the one product; heavy duty Speed Deck roof in BlueScope Plain Zincalume materials.
The brief we received from the client was to install the strongest roof on the market. To therefore allow for a full solar powered system to be installed upon our completion. Our hurdle in this project was liaising with Casa (air traffic government body). Due to our cranes set up in the immediate flight path to popular Moorabbin Airport.
Our Team would like to say a huge thank you to Andrew and Scott from Catalent, for their assistance through the last 4 months. Furthermore, to all of the ACR boys on site and Stewart from Safelock for the installation of the permanent hand rails.
As you can see from the completed roof replacement project below, it is a huge transformation. Above all, we are extremely proud of our team.