ACR Roofing contractors were contacted by St Patrick's Catholic Primary School to inspect the metal roof over a number of classrooms, located on the original two story building.
This iconic school in the suburb of Mentone was founded in 1904.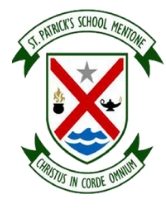 Our Melbourne roofers found the original metal roof to be in very poor condition; corrosion and water pooling covered the roof, as well as areas deteriorating and allowing water to enter the building.
ACR Roofing contractors knew the metal roof was beyond the point of repair and a full metal roof replacement was needed.
Our team are confident in meeting school requirements and adhering to strict timelines; so with the next school holiday period fast approaching and the metal roof requiring urgent attention, ACR Roofing scheduled the metal roof replacement works to commence whilst the school was vacant.
Whilst students and staff were away enjoying the two week break, ACR Roofing removed the old deteriorating metal roof, flashings and box gutters. In under one week, our expert Melbourne roofers installed brand new BlueScope Plain Zincalume Speed Deck Ultra roof sheeting, new flashings, cappings and box gutters.
Once again, ACR's roofers in Melbourne completed and delivered a school roof replacement project before the bell rung to signal the beginning of a new School term. Excellent job team!
"On behalf of everyone at St Patrick's I want to say thank you for the professional manner in which you and your staff worked with our school to replace a roof that was in disrepair.
From the time we put in a call for assistance we received fantastic service supporting us with a quote and a timeline that would allow us to have the roof replaced during the school holidays. We had a fantastic team of workers who ensured that the roof was completed before the students returned to school. We also received wonderful support from your office informing us of time and dates that the work would be completed and regular updates in the lead up to the first day of the work.
I cannot thank ACR for the work that was done and for the tidy manner that the site was returned to us in. I would highly recommend ACR and I look forward to working with your company again in the future."
Tim Noonan, Principal – St. Patrick's School
Read more testimonials here