The City of Darebin contacted our Team of roofers in Melbourne to inspect and conduct a roof replacement project plan. The project at hand was the Sullivan Stadium Ice Rink roof replacement, located in Reservoir. The stadium was to undergo a full roof replacement, and the Council needed to find the right roofing contractor for the job!
The Council awarded our roofers in Melbourne the roof replacement project, however gave a strict timeline to have the works completed by. Given the popularity of the stadium, the Council wanted to ensure the public could enjoy the refurbished stadium as soon as possible.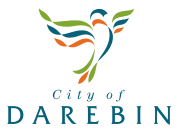 This Melbourne roofing project consisted of the removal of the old metal roof sheets, installing 60mm roof insulation blanket and new BlueScope Colorbond roof sheeting. We installed two different profiles of roof sheeting; Monoclad and Speed Deck Ultra. Both in a heavier grade material and in the Colorbond colour, 'Surfmist'. In addition, we installed brand new Colorbond box gutters, as well as all new flashings.
The roof replacement project began in winter, which means we face the risk of inclement weather! Despite the weather, that didn't stop our team from getting the job done. We completed the entire roof replacement project in just four weeks, but more importantly; within the time-frame provided by The City of Darebin.
Further to these works, our Melbourne roofing contractors recently returned to site to complete further works for the Council.
The roof replacement looks fantastic and the Sullivan Stadium is ready for the public to enjoy! Check out our footage and see for yourself!